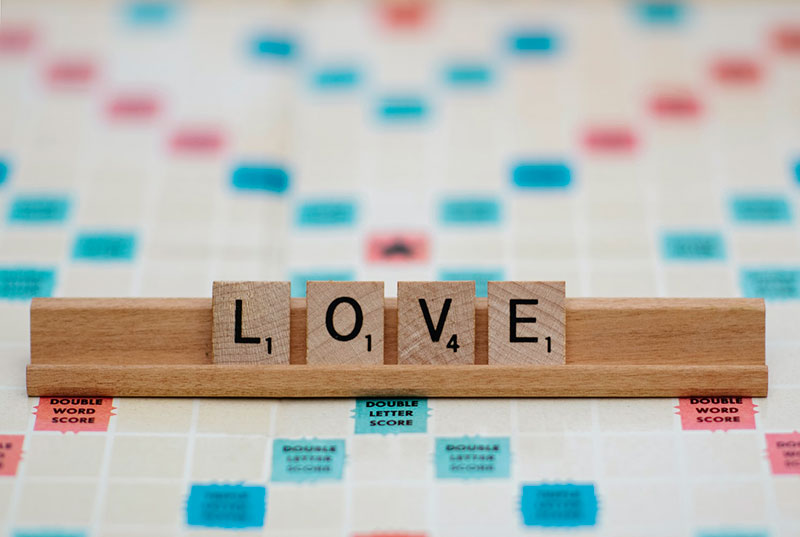 Is your brand "essential"?
During the COVID-19 crisis, governors across the nation have declared certain businesses "essential." Liquor stores, thank goodness, were deemed essential, as were grocery stores and pharmacies. Barber shops were not categorized as essential, yet dog groomers were. Golf courses are open in some states but not in others. Church services have become a true controversy. These seemingly arbitrary declarations of what's essential to us has me wondering, on a long term basis, how does a brand make itself essential to its customers?
Becoming essential is not merely a rational process based upon what a customer needs. It is primarily an emotional process driven by what a customer wants and LOVES. To become essential to your customers, you must connect so deeply, so emotionally, that customers can't imagine a world without your brand.
That sounds like a high bar, but it is achievable if you follow these four precepts:
1. Be obsessive about understanding your customers' needs. Needs, behaviors, and attitudes are shifting. No one knows how permanent the shifts will be. Your job is to understand how your customers' needs have changed for the near term, how you must adapt, and how those needs will continue to evolve over time.
USAA has focused maniacally on understanding the unique needs of its customers…military families. Several years ago, we led a brand strategy project for a USAA competitor. The initial phase included more than 125 one-to-one interviews. To a person, every USAA customer we interviewed felt they had a direct, personal relationship with the company; they believed USAA "took good care of them"; and they couldn't imagine a scenario that would cause them to switch.
Why? One important reason is that USAA requires its customer service agents to go through an intensive, immersive training process before allowing them to interact with customers, so that they can understand military life at a granular level. New customer service agents dine on MREs, or "meals ready to eat," which troops consume in the field. They wear Kevlar vests and flak helmets and carry 50-pound packs on their backs during training to simulate what soldiers endure in the field. Each new agent is handed a real deployment letter to put them in the mindset of military families who face critical financial, insurance, and personal decisions at a very challenging time. The experience helps the agents understand viscerally, the emotional disconnect that affects deployed soldiers and their families.
USAA has also been adept at translating these deep customer insights into new products that are truly meaningful to their audience. It was the first bank to allow iPhone deposits; one of the first to introduce video chats with customer service agents; and it heavily discounts soldiers' car insurance while they are deployed overseas.
2. Embrace your highest-value customers. The Declaration of Independence famously states "All men are created equal." However, in reality, all customers are not created equal. Brands must adopt the philosophy espoused in George Orwell's Animal Farm: "All animals are equal, but some are more equal than others." It sounds harsh, but it's true.
So often, brands don't provide extraordinary service to the customers who give them the most business. As a result, they miss opportunities to more fully engage their most valuable customers, opportunities that could increase revenues and profits. Throughout this crisis, I've gotten rather generic emails from airline and hotel companies about my status in their loyalty programs. Most of the messaging has been about extending my "level" through the end of the year or relaxing cancellation policies. Not one message has focused on unique benefits for me, based on my past travel behavior.
Grocery stores where I've shopped loyally for more than 20 years, spending hundreds of thousands of dollars, are not providing me differentiated treatment. For example, I cannot get preferred status for reserving online delivery from either Peapod by Giant or Whole Foods. I've not received one bit of communication from them during this entire crisis thanking me for my long-term business or incenting me to give them more. As a result, I have modified habits and patterns. My original preferences may not re-establish themselves once this crisis is over. My tried-and-true brands may not be my tried-and- true any longer.
3. Provide a little lagniappe (lan-yap). Lagniappe is a Louisiana term for "a little something extra." Every day, brands have thousands of opportunities to surprise and delight customers…to exceed expectations…to be a hero in their customers' eyes…to create a service story that will be shared with hundreds of others via word of mouth and accelerated by social media.
The true benefit of providing lagniappe is not the dollar value of the "little something extra." Rather, it is the delight derived from the unexpected surprise, the thoughtful gesture, that makes the customer feel special, and strengthens the emotional connection.
Brands like Southwest and The Ritz-Carlton are exceptional at delivering lagniappe, though they execute in different ways. At Southwest, a flight attendant might delight passengers with a rap-style rendition of the safety briefing, or another might offer a free-drink coupon to those who are tightly wedged into middle seats.
At The Ritz-Carlton, the staff might deliver freshly baked cookies to a couple's room with their childrens' names written in chocolate syrup on the edge of the plate. Or the bellman might place a personalized baggage tag on the suitcase of a guest, at departure time, to wish a fond farewell.
In the current environment of lockdown, and with a future clouded by uncertainty, wouldn't a little surprise and delight go a long way in emotionally engaging your customers?
4. Continually innovate and involve customers in the process. Customers' mindsets, behaviors, and patterns have been disrupted during this crisis, and they will continue to evolve. Why guess at how to adapt? Involve your customers in co-creating the future. Make them partners with you in devising ways to serve them better.
Many companies have made some form of co-creation an integral part of their innovation strategy. Starbucks and Lego have successfully turned their customer base into co-creation communities that have provided these companies some of their most successful innovations. Starbucks launched and ran a platform for about 10 years, called MyStarbucksIdea, that allowed customers to suggest product and service ideas, make comments, and vote for their favorites. During its lifetime, MyStarbucksIdea generated breakthroughs such as mobile ordering, K Cups, Cake Pops, and Splash sticks.
Lego takes its community engagement strategy even farther by recognizing and rewarding its "customers turned innovators." Through Lego Ideas, its customers submit their concepts, the community votes on them, and then a Lego corporate board ultimately determines the most promising prospects for implementation. An innovation "winner" earns a percentage of the product sales and is recognized as the creator on all packaging and marketing. Those are powerful incentives for ingenious customers, and the process of innovating together makes the brand more personal and relatable.
While not all brands are equipped to implement the large, sophisticated systems that Starbucks and Lego have, there are still opportunities to involve your customers in the innovation process. And even small ways of connecting can help strengthen the emotional bond with your brand.
Taking Action
Now is the time to assess how essential your brand is to your customers. The economic disruption we are facing is going to result in a major brand shakeout. Those brands that make themselves essential by:
Obsessively understanding customer needs
Embracing their highest value customers
Providing a little lagniappe
Collaboratively innovating with their customers
…are the ones that will survive and thrive in the future.