"Brands are not inanimate objects. They are multi-faceted, living, breathing organisms that are most vibrant when they make a deep, emotional connection with people."
Laura Bates is a former brand executive with Procter & Gamble, Marriott International, and Domino's Pizza. Experienced in marketing and brand management, she has been instrumental in creating positive change and in enhancing the value of brands for Fortune 500 companies as well as for smaller, start-up companies.
In her career, Laura has:
Repositioned leading global brands in service industries and in consumer packaged goods
Created a new luxury brand in China
Developed innovative products in beauty care, quick-serve restaurants, hospitality, banking, insurance, health care and education
Defined new innovation processes for Fortune 500 companies
Created award winning design and experiential strategies for hospitality brands
While serving as Senior Vice President, Brand Management at Marriott International, Laura directed brand strategy efforts for both Marriott Hotels, Renaissance Hotels and led major initiatives to reposition Residence Inn and TownePlace Suites. She also planned the reengineering of Marriott's product design and innovation process. And for Marriott's expansion into the spa industry, she defined a brand and business strategy.
Before joining Marriott, Laura worked on several of Procter & Gamble's brands, including Vidal Sassoon and Max Factor.
As brand manager for P&G's CoverGirl, she led the brand's revitalization to secure its number one market share position and deliver record profitability.
While at Procter and Gamble, Laura spearheaded the launches of 14 new products. One of those was among the most successful new-product launches in the history of consumer packaged goods.
Earlier, as the Regional Marketing Manager for Domino's Pizza, Laura created marketing programs that helped the Mid-Atlantic Region earn two national sales records.
Laura's roots lie in the American South, where she earned a bachelor's degree at Tulane University and an MBA from the Fuqua School of Business at Duke University. Home for her and for Brand Verve is now in the Washington, D.C., area.
Laura's photo by Marissa Rauch Photography.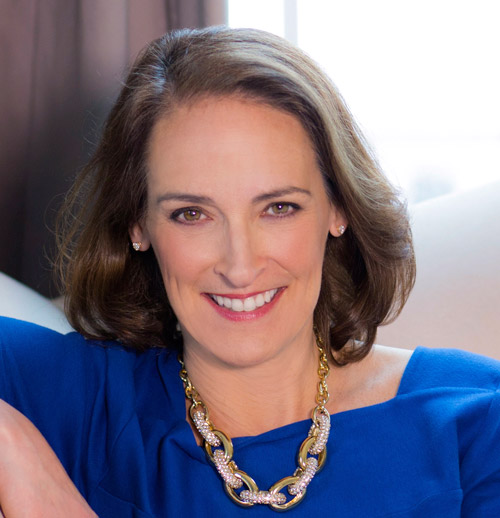 Karen McSteen, a results-driven and accomplished branding and business strategist. She has spent her career developing distinctive brands and working with organizations to strengthen their competitive position and increase customer engagement.
Karen focuses on developing an organization-wide, brand-centered approach for her clients, a highly effective strategy she honed in her leadership roles as AOL's Senior Vice President of Brand Strategy and Brand Vice President at Marriott International. Karen's experience as a senior brand executive has profoundly influenced her philosophy of consulting.
She is a hands-on collaborative partner to every client, and she believes that each engagement should be directly and inextricably linked to business goals.
As a consultant, Karen has developed positioning strategies for clients across a broad range of industries including travel, hospitality, education, media and technology; facilitated brand and business planning processes for corporate and association clients; and created innovative product and service strategies to bring brands to life.
Karen earned her bachelor's degree in business from Michigan State University. She is a member of the International Franchise Association and the International Society of Hotel Consultants. In addition, she has been a brand strategy instructor for Marriott's Executive Development program and is frequently sought after as a speaker to share her approach to building and sustaining a strong brand.