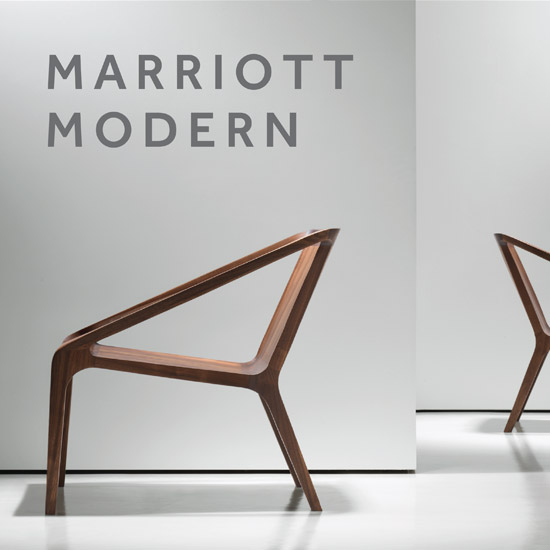 Innovation
Whether your goal is to increase your customers' loyalty, generate new revenue streams, or even create cost efficiencies, we have a broad range of innovation experience and capabilities to meet your needs. We have created successful new product and service concepts for companies in industries from consumer packaged goods to hospitality to healthcare, and have also designed full-scale innovation processes for Fortune 500 companies.
Driving innovation to create greater value for your customers, and for your company, is a core strength of ours.
Case Study
REINVENTING AN INDUSTRY ICON
The Challenge
Marriott International's top three brands, representing $12B in annual sales, were losing share to newer, more nimble competitors that could offer hotel customers a more compelling guest experience. Operational excellence had always distinguished Marriott's brands. But in the new competitive environment, that kind of excellence no longer was enough.
How could the company create a systematic process for developing breakthrough innovations and getting them to market quickly?
The Solution
Strengthened the company's ability to gather insights about customers and to generate and test ideas.
Designed a disciplined process for planning, developing, and launching initiatives that improved their speed to market by 40%.
Developed a five-year innovation plan for the nine-brand portfolio, and linked the company's capital investment and budgeting requirements to the innovation plan.
Case Study
CREATING NEW VALUE FOR PATIENTS
The Challenge
A major global pharmaceutical company was launching a new drug at the same time that several of its competitors were doing the same. The company wanted to create a stronger value proposition with end users (patients) to differentiate their product. Yet, previous marketing and research efforts focused primarily on an intermediary audience (physicians) and primarily on benefits the product offered, not services.
How could the brand create value-added services to complement the product, differentiate itself, and create long-term loyalty?
The Solution
Conducted an anthropological research study, listening to patients tell how their particular disease affected them and their lives.
Uncovered a wealth of insights about the emotional, physical, and psychological challenges patients encountered in dealing with the effects of the disease everyday.
Created innovative concepts for services the company could offer, that were complementary to the new drug, to help patients manage the disease and improve their quality of life—thus creating value in this drug over competitors' products.