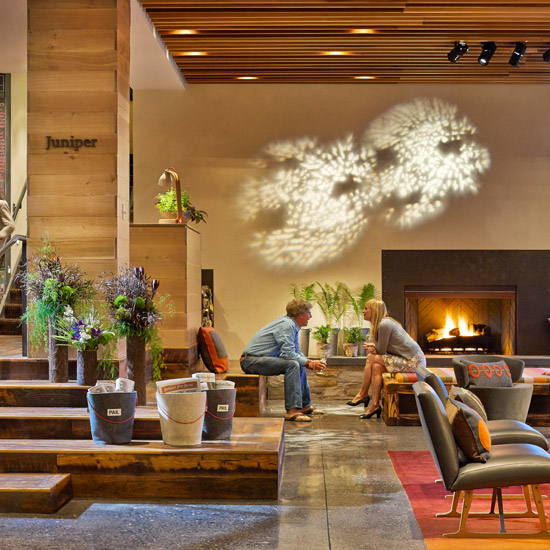 Customer Experiences
How do you develop a strategic brand positioning and then turn it into a tangible experience for customers? The answer could include developing a service culture for your employees…reimagining the buying experience on your website…conceptualizing interior and architectural design features that create the kinds of physical environments that can set your brand apart.
As we have done for a number of brands across a range of price tiers, in the U.S. and abroad, we can design compelling experiences for your customers that will bring your brand to life.
Case Study
DEVELOPING A NEW BRAND & EXPERIENCE
The Challenge
In a market saturated with traditional, chain hotels arose an opportunity to develop an independent, lifestyle-oriented hotel. Every element of the final product had to be created, and the budget was not unlimited.
How could a brand concept be created "from scratch" that would prove capable of informing every decision—from the overall design of the physical space to food and beverages to services—while meeting the objectives of the economic model?
The Solution
Developed a holistic concept for the hotel that included:
Core pillars of the brand as well as how to position it
Signature look and feel of the hotel's architecture and interior design
Concept for the food and beverage experience
Concept for the spa design and services
Concept for meeting spaces
Philosophy for serving customers
Worked side by side with architectural and interior design firms to implement the overall concept.
The hotel was named one of the best new hotels in the world by readers of Condé Nast Traveler.