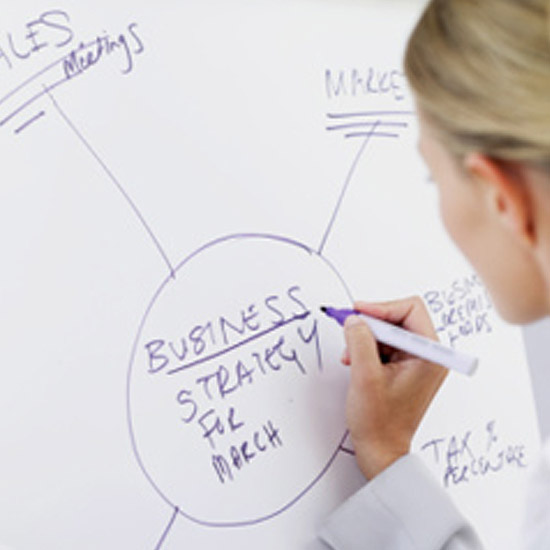 Brand Positioning
How do you build a strong foundation for any brand? On a crystal-clear strategy and on positioning grounded in knowing the consumer and understanding the competition. Whether you are creating a new brand or trying to revitalize an existing brand—whether you manage a consumer product, a retail service, or an entire organization—we help you:
Define your target audience and the highest-value customers
Understand the competitive environment both within your industry and in adjacent industries
Create a positioning that carves out a unique market space for your brand
Develop the clear, compelling promise that your brand will fulfill
Align your business strategy with your positioning and with the products and services you offer
Case Study
REPOSITIONING A NATIONAL ASSOCIATION
The Challenge
The Travel Industry Association had a significant opportunity to put itself, and the travel industry, at the forefront of influencing major policy decisions and government funding related to the Travel Promotion Act.
The association had poor name recognition, inconsistent messaging, and awareness of its brand was low among policy makers, the media, travel buyers, and consumers. Internally, it had neither a unifying mission nor a strategy for uniting its membership.
How could the association create a clear, compelling brand positioning and communicate that effectively to core constituents across the U.S. and to decision makers in Washington?
The Solution
Developed clear organizational strategy, positioning, and a new name (U.S. Travel) that cast the association as the "unofficial" Travel Bureau of the United States.
Developed a new brand identity to apply across U.S. Travel's most important points of communication.
Case Study
REPOSITIONING A STRUGGLING HOTEL BRAND
The Challenge
A hotel brand was struggling to compete in a crowded marketplace against established competitors. With its brand relatively undifferentiated, the hotel was not able to meet either its revenue targets or its distribution targets.
How could the company strengthen its brand proposition to increase customer appeal and grow new unit distribution?
The Solution
Identified a sizable segment of customers that was underserved, one whose business the brand could win, and developed a new positioning based on what motivates this type of customer.
Created a completely new brand experience, including the hotel's design, the food and beverage offering, a service culture for employees, and a loyalty program for customers.
Developed a new visual identity system and messaging platform to bring the positioning to life.
Case Study
RETHINKING INSURANCE
The Challenge
A national insurance company that wanted to double in size was facing an unengaged customer base. The insurance broker "owned" the relationship with customers, leaving the company with very few points of contact with customers that it could use to build a sense of connection.
How could the company differentiate its brand, make its products and services more valuable to customers, and engage customers more effectively so that it could gain market share?
The Solution
Developed a brand value proposition that expressed what was unique about the company.
Examined what it takes to make and keep a customer and redesigned customer touch points—creating more opportunities to not only engage but also to wow customers.
Developed new product and service concepts to both earn the loyalty of existing customers and win new customers.