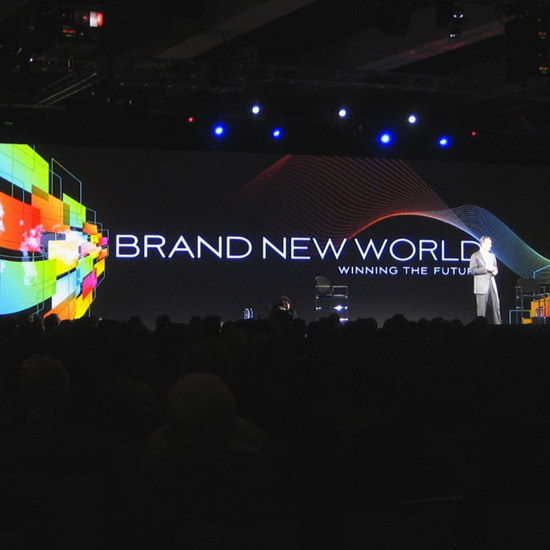 Brand Messaging
Once you've defined your brand strategy, you have to let the world know about it, but in a voice and language that resonate with others. You need to define and develop one consistent voice for your brand and express it effectively through all channels and every time you communicate with customers. You also need a tailored messaging strategy to align your most critical internal audiences and motivate them to embrace your brand.
We work with you on every step of creating and refining your brand messaging to help you achieve your business objectives.
Case Study
SELLING A NEW BANK PROPOSITION
The Challenge
A national, on-line bank had recently repositioned its brand and had changed its name. They needed to develop language to describe and sell a series of new products they were about to launch.
How could we develop the most effective messaging to communicate the re-branding and launch the new product line up?
The Solution
Created a blueprint for the brand messaging that expressed the overarching positioning in language that spoke directly to consumers.
Developed selling ideas and messaging points for new products.
Created a messaging road map for reaching various target audiences, including consumers, investors, and the media.
Case Study
BUILDING CONFIDENCE AMONG GLOBAL LEADERS
The Challenge
The Ritz-Carlton was going through a leadership change as well as being integrated into the broader Marriott International system. They needed to use the annual global leadership conference to communicate their brand vision and business priorities clearly.
Even more important, how could they instill pride within the leadership ranks of the brand and confidence that The Ritz-Carlton would remain the leader in luxury hotels?
The Solution
Designed the conference to be an innovative experience, along with a messaging platform to educate, motivate, and engage the global leaders of the brand.
Developed an overall theme for the conference, messaging priorities, a blueprint to guide development of the attendee experience, and wrote speeches for senior leaders.
Worked in partnership with the production company to stage the event.